Posted on | June 4, 2012 by Timothy Herrmann |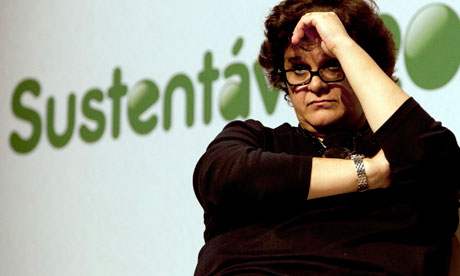 Henrique Cardoso, the former president of Brazil responsible for the country's miraculous economic recovery in the 1990s, and Gro Harlem Brundtland, the chairman of the UN's famous Bruntdland commission, have come out in support of the SDG's this week.
We believe setting "sustainable development goals" that address the economic, social, and environmental dimensions of development in a comprehensive way can galvanize efforts to grow economies and at the same time tackle poverty and inequality and protect the environment. These goals should be universal and have implications for every country, but in different ways.
Many believe that the upcoming Rio +20 meeting will be used as a platform to launch the SDG's as a continuation to the UN's largely successful Millennium Development Goal campaign (MDGs) ending in 2015. It is also true that recent "celebrity" support has been highly sought after by UN officials closest to the process in order to galvanize support after the abject failure of the negotiations that have preceded the upcoming Rio +20 sustainable development conference.
UN bureaucrats like Secretary General Ban Ki Moon himself are hopeful that, at the very least, an agreement can be reached on sustainable development targets even if not on the entire sustainable development agenda. They hope to do this by wedding many of the sustainable development targets to the targets set out by the MDGs. Unlike the consensus that exists surrounding the MDGs, very little exists surrounding the sustainable development debate in Rio +20 and the SDGs are seen as the last ditch attempt to find that support where is does not already exist.