Posted on | May 9, 2014 by Stefano Gennarini, J.D.
The Holy Father met today with the heads of U.N. agencies and the Secretary General as the U.N. system is gearing up for the next big thing: the post-2015 development agenda—a set of goals and targets that will be development priorities for governments and international institutions for decades to come. 
Billions of dollars in development aid will be spent on the priorities that find their way into the post-2015 development agenda, and everyone wants a piece of the pie.
Governments, NGOs, pharmaceutical companies, private foundations and international organizations that make up the sexual and reproductive health (SRH) establishment have their sights set on getting some of that money, and they want to use it for abortions. 
Pope Francis, like his predecessors had no qualms about saying where his priorities are.
…an awareness of the dignity of each of our brothers and sisters whose life is sacred and inviolable from conception to natural death must lead us to share with complete freedom the goods which God's providence has placed in our hands, material goods but also intellectual and spiritual ones, and to give back generously and lavishly whatever we may have earlier unjustly refused to others.
When John Paul II told Nafis Sadik to keep abortion out of U.N. development plans in 1994 because it was a "heinous crime" he got a lot more attention than Francis. The present media blackout on abortion issues is disquieting. The same happened in the middle of the week in Geneva when the Vatican told U.N. Experts that abortion is a form of torture. It is disquieting when the only voice in the world speaking out for millions of unborn human beings is silenced by the media.
The mainstream press focused instead on his comment about "legitimate redistribution of wealth by the state" misunderstanding the emphasis of the Holy Father entirely. The Holy Father was certainly exhorting those present that a generous disposition is essential for authentic human development to take place, but he did not say that every re-distribution is legitimate as the AP seems to suggest, or that he demanded that it take place. That misunderstanding is possibly due to the literal translation of his statement. What the Holy Father actually said is that where redistribution takes place, it should be done in a legitimate way, and that when carried out so, it is indeed legitimate for redistribution to take place. The context of his words is as much Venezuelan style redistribution as the Tea Party uprising in the United States.
The Holy Father also attacked the "throwaway culture" of our times equating it with what his predecessors terms the "culture of death," and spoke of the need to include the family in development plans. Francis has stated before that abortion is part of a throwaway culture.
Posted on | May 7, 2014 by Lisa Correnti
The international community is outraged or it should be, in the abduction of over 200 Nigerian schoolgirls by the militant Islamist group – Boko Haram.
Missing now for three weeks, these girls were kidnapped in the middle of the night from their school with reports that they have been trafficked into sexual slavery or are being sold as child brides.
Amnesty International is right to alert the world to take action in demanding for efforts to return these girls safely home. But, this event should give Amnesty pause, to re-examine a possible policy change advocating for the legalization of prostitution.
A recent event at the UN conference on women featured former prostituted women who condemned human rights groups and UN agencies for supporting the legalization of so-called "sex work."
Rescued women argue that legalizing prostitution will create a "right" for men to buy sex. This increase in demand for young girls can only be satisfied by an increase in trafficked girls. The average age of a trafficked girl into sexual slavery is 12-13 years old.
Contrary to what is being reported to support legalizing prostitution – most prostituted girls and women want an exit strategy.
Amnesty International should take serious note of this egregious human rights abuse and consider how their future advocacy might endanger more vulnerable young girls.
For more information go to the Coalition Against Trafficked Women: http://www.catwinternational.org/
Posted on | May 6, 2014 by Lisa Correnti
More government funding is the goal and abortion groups know how to get it – exploit rape victims.
American taxpayers now fund abortion for rape, incest and health exceptions in Medicaid, for federal employees, federal prisons, military personnel and in the District of Columbia.
Next on the agenda for abortion supporters – the Peace Corp.
President Barack Obama's 2015 budget proposal includes abortion coverage for Peace Corps volunteers and abortion supporting members of Congress – Sen. Jeanne Shaheen and Rep. Nita Lowey will introduce bills to permanently provide this coverage.
Sadly, abortion advocates have one solution only in offering help to women that are victims of rape – abortion.  No mention of security protocol to prevent attacks…No mention of counseling services….No mention of the further harm perpetrated on these women when they experience medical and psychological side effects from their abortion.
Abortion groups tell the same narrow story – a victim of rape not able to fund her abortion. What they keep hidden is that abortion providers receive hundreds of millions of dollars from governments, foundations and private donors to provide services to low income women.
There is no need for Americans with deep opposition to abortion to have to fund abortion with their tax dollars.
Members of Congress should oppose the Peace Corp Equity Act.
Posted on | May 6, 2014 by Grégor Puppinck, Ph.D

In an "urgent appeal", the ECLJ has called the UN Special Rapporteur on Torture to investigate on children born alive after late abortion, and on methods of late abortion, especially in the United-Kingdom and Canada: in Canada, between 2000 and 2011, 622 babies born alive after an abortion were left to die, and 66 in the United Kingdom in 2005. Some cruel methods of late abortion constitute torture, especially the one called dilatation and evacuation: the foetus, still alive, is dismembered to be pulled out of the womb in pieces.
The ECLJ has communicated to the UN Special Rapporteur on Torture cases of torture due to late abortion. Appointed by the United Nations Commission on Human Rights, the Special Rapporteur on Torture can examine questions relevant to torture in all countries. He transmits urgent appeals to States, undertakes fact-finding country visits and submits annual reports to the Human Rights Council and the General Assembly.
Scientific evidence proves that foetuses and premature babies can feel pain at least as much as adults. Foetuses are responsive to touch at 8 weeks and have the physical structure to experience pain at 20 weeks.
As early as 16 weeks, an infant can survive for a while out of the womb, and it is considered viable at 22 weeks. However, in Canada, there is no legal limit for abortion, even if medical rules recommend limiting abortion on demand to 22 weeks. In the UK, abortion is legal until 24 weeks, and until the end of pregnancy in case of foetal anomaly.
British Department of Health figures show that 2860 abortions at 20 weeks or more were carried out in England and Wales in 2012. In 2012, 160 abortions were done after 24 weeks, including 38 between 28 and 31 weeks, and 28 after 32 weeks. 66 babies were thus aborted after 28 weeks, which was the viability limit defined by the WHO until 1975: an infant born at that gestational age can survive without medical help.
In Canada in 2011, there were 823 abortions between 17 and 20 weeks, 549 after 21 weeks[1]. These figures are severely underestimated since they do not include Quebec (more than 26,000 abortions a year, including over 1500 after 14 weeks) nor clinics, though more than half abortions are done in clinics.
Late abortion being difficult to perform, it happens that babies are born alive after an abortion. In 2007, a study published in the British Journal of Obstetrics and Gynecology[2] concluded that about 1 in 30 abortions after 16 weeks' gestation result in a born-alive infant. At 23 weeks' gestation, the number reached 9.7%. In that case, they are left to die without any care, or killed. The Guidance from the Royal College of Obstetricians and Gynaecologists[3] recommends killing these babies by lethal injection. When they are not killed, they are not fed, not even covered, no care is given them even if they were wounded by the attempted abortion. They are left to suffer and die alone. According to official statistics, between 2000 and 2011 in Canada, 622 babies were born alive and left to die after an abortion. They were 66 in 2005 in the United Kingdom, where no statistics were published on this issue the following years.
Concerning Syria, the Special Rapporteur recently stressed that deprival of food, water, shelter and medical care constitutes a crime against humanity. Depriving newborn babies of elementary care, whatever the conditions of their birth, constitutes torture and should also be considered a crime against humanity.
Some methods of abortion, especially dilatation and evacuation, should be banned because of the inhumane suffering they cause for the foetus. According to the statistics of the Canadian Institute for Health Information, 1226 abortions in 2010 and 1341 in 2011 used the method of dilatation and evacuation in Canadian hospitals (except Quebec and not including clinics)[4], while among the 160 late abortions in England and Wales in 2012, 43% were by dilatation and evacuation.
In the case of dilatation and evacuation, the cervix is dilated, then the "content of the uterus" is pulled out with a clamp. In the end, the pieces are examined to make sure everything has been removed. This means that the body is gathered like a puzzle, because in many cases it has been dismembered during the operation. If there was no feticide injection first, or if the injection did not cause death[5], the foetus was alive while its members were being torn off one after the other. This frightfully cruel method is inhumane and constitutes torture.
[1]http://www.cihi.ca/cihi-ext-portal/pdf/internet/TA_11_ALLDATATABLES20130221_FR
[2]http://onlinelibrary.wiley.com/doi/10.1111/j.1471-0528.2007.01279.x/abstract
[3]http://www.dailymail.co.uk/health/article-512129/66-babies-year-left-die-NHS-abortions-wrong.html and http://www.lifesitenews.com/news/66-british-babies-survived-abortion-all-were-left-to-die-without-medical-ai
[4] 2010: http://www.cihi.ca/cihi-ext-portal/pdf/internet/TA_10_ALLDATATABLES20120417_FR; 2011: http://www.cihi.ca/cihi-ext-portal/pdf/internet/TA_11_ALLDATATABLES20130221_FR
[5] According to a study, the injection effectively induced fetal death in 87% of women. This means that 13 % survived. Nucatola D, Roth N, Gatter M. A randomized pilot study on the effectiveness and side-effect profiles of two doses of digoxin as fetocide when administered intraamniotically or intrafetally prior to second-trimester surgical abortion. Contraception. 2010 Jan;81(1):67-74. doi: 10.1016/j.contraception.2009.08.014. Epub . Available at http://www.ncbi.nlm.nih.gov/pubmed/20004276
- See more at: http://eclj.org/Releases/Read.aspx?GUID=4109092f-287f-4978-adff-7ab2be452ad6&s=eur#sthash.ZOJEBkR9.dpuf
Posted on | May 5, 2014 by Wendy Wright
UN TORTURE COMMITTEE QUESTIONS HOLY SEE ON ABORTION AND BIRTH CONTROL
Committee Suggests Sex Abuse Cases are Church-Sanctioned Torture Methods
NEW YORK, May 5, 2014 /PRNewswire-USNewswire/ — The UN Committee on Torture is grilling the Vatican today and tomorrow in Geneva. The Committee is expected to question the Vatican on abortion, contraception and the sexual abuse of minors, none of which are within the UN Convention Against Torture.
What: Media availability of C-Fam experts with in-depth knowledge of UN treaty-monitoring bodies and how the Member State review panels work; commentary and analysis of the Torture committee's questions and the Vatican's response.
When: Vatican representatives appear today and tomorrow before the UN Committee on Torture in Geneva. C-Fam experts will be monitoring both sessions and are available for comment.
Who: Austin Ruse, President of C-Fam, said, "Torture is very real in the world today. But this rampant problem is denigrated when this committee compares abortion restrictions with torture."
Susan Yoshihara, Ph.D., Senior Vice President for Research, said, "No one really believes the Catholic Church tortures women by its teaching on contraception. The committee harms its reputation–and the importance of human rights– by making such suggestions."
Stefano Gennarini, J.D., Director of Legal Studies, "I have followed UN treaty body reform for years and this is precisely the kind of overreach UN member states are concerned about."
C-Fam is a New York and Washington DC-based research institute that has worked on UN legal and social policy issues in New York for 16 years. C-Fam holds Special Consultative Status with the UN Economic and Social Council.
Posted on | April 30, 2014 by Wendy Wright
A British medical authority is disqualifying physicians who object to the morning-after pill – including the version taken 5 days-after — from certain certifications.
This not only penalizes health providers for having a conscience, but also patients who are denied access to any of these ethical providers.
The Telegraph reports:
Doctors and nurses who object to providing controversial emergency contraception on moral or religious grounds are being barred from specialist professional qualifications under official guidelines.

They class Roman Catholics and others motivated by pro-life beliefs as "ineligible" for important qualifications provided by the Royal College of Obstetricians and Gynaecologists (RCOG) even if they complete the training programme.

It led to accusations that the Faculty of Sexual and Reproductive Healthcare, a branch of the RCOG, is unfairly discriminating against medical staff who act on grounds of conscience.

The bar on qualification applies to medical staff who object to "any form of contraception" including the new generation of morning-after pill which can be taken up to five days after sex.

Some Christian doctors who have no moral objection to traditional contraception nevertheless decline to prescribe the so-called "five day after pill" because it acts after fertilisation.

They believe that emergency contraceptive which takes effect after the moment they argue "life" has begun is similar to abortion.

The exclusion, confirmed in updated guidelines, applies to specialist diplomas in sexual and reproductive health as well as full membership of the faculty.

While the diplomas are viewed as an important qualification for GPs or nurses treating sexually transmitted infections or involved in family planning, full membership is seen as essential for doctors who specialise in the field.

The prohibition is confirmed in the latest version of the guidelines which were amended earlier this year after the qualifications were opened to nurses as well as doctors.

It states that those with moral objections are "welcome" to study the diploma course but adds: "Completing the syllabus means willingness during training to prescribe all forms of hormonal contraception, including emergency, and willingness to counsel and refer, if appropriate, for all intrauterine methods.

"Failure to complete the syllabus renders candidates ineligible for the award of a FSRH Diploma."

It adds: "Doctors who hold moral or religious reservations about any contraceptive methods will be unable to fulfil the syllabus for the membership … or specialty training.

"This will render them ineligible for the award of the examination or completion of training certificates."

By contrast, those who refuse to perform abortions on grounds of conscience enjoy special legal protection.

The RCOG insisted that although the new guidelines were recently updated the exclusion was long-standing.

Dr Peter Saunders, chief executive of the Christian Medical Fellowship said: "It bars pro-life doctors from specialising in sexual and reproductive health and also makes it much more difficult for non specialists to get jobs in family planning or reproductive health."

He added that while the rules would clearly affect Catholics who adhere to the church's teaching on contraception, many others would also be impacted.

"If you look at non-Catholic Christians there would be many who may have no objection to contraception and see it as responsible behaviour but who draw the line at prescribing contraceptives which are meant to be taken after fertilisation," he said.

David Jones, director of the Anscombe Bioethics Centre, the Roman Catholic institute in Oxford, said: "By these guidelines the FSRH is seeking deliberately to exclude people who have a conscientious objection to some or all forms of contraception from eligibility for the diploma and from membership of the faculty.

"This is a form of unjust discrimination against professionals on the basis of their personal beliefs and, indirectly, a form of discrimination against patients who share the same beliefs and who may wish to be treated by professionals with a sympathetic understanding of their position."
Posted on | April 30, 2014 by J.C. von Krempach, J.D.
As we have reported on an earlier post on this blog, the successful European Citizens' Initiative "ONE OF US" has been subject to highly aggressive criticism by certain "stakeholders" (i.e. the representatives of the abortion industry, who fear that the petition, which requests the EU to stop the funding of abortions in third countries trough its development aid budget might deprive them of a reliable source of revenue, and the representatives of certain research institutes who have similar fears with regard to a possible end of EU funding with regard to their controversial research activities), which has been channeled through certain mass media.
It is quite remarkable that those mass media, including reputed newspapers such as the Guardian or the New York Times, appear to take their information directly from sources like IPPF-EN (the European branch of Planned Parenthood) or the Wellcome Trust, without any attempt at cross-checking, and without offering any comparable possibility to the organizers of the ONE OF US petition to make their voice heard.
The citizens' committee responsible for the ONE OF US petition has now reacted by issuing a public rebuttal of IPPF-EN's criticism, which we publish in full length:
 ECI "One of Us": A response to criticisms by IPPF
Posted on | April 29, 2014 by Grégor Puppinck, Ph.D
Grégor Puppinck, Representative of the European Citizens' Initiative "One of Us"
The European Commission (EU) must decide before May 28 on how it intends to take action concerning the request of the European Citizens' Initiative "One of Us" to introduce into the European regulatory an ethics clause explicitly excluding European Union funding any activity that destroys or involves the destruction of human life at the embryonic or foetal stage. This applies in particular to the European funding for research involving the destruction of human embryos, and financing abortions in the context of aid to developing countries.
The European Citizens' Initiative is a mechanism of participatory democracy introduced by the Lisbon Treaty. It enables one million EU citizens to submit a legislative or policy project to European institutions. It is about sharing with citizens, under certain conditions, the power of legislative initiative initially assigned exclusively to the European Commission.
One of us has raised nearly two million signatures in a year, making it the largest petition in the history of European institutions. The Commission and the European Parliament have auditioned the representatives of the Initiative on April, 9-10 this year to help the Commission in its decision to initiate a policy or legislative action.
These hearings gave the opportunity to the Initiative representatives to publicly explain their application and reveal the contradictions of European policy in this regard.
This Initiative is based on the scientific fact that every individual life is an uninterrupted continuum from conception to death. It is the public testimony of millions of European citizens' consciences who recognize humanity and individuality in every human being from conception, and who require from the EU, within the limits of its powers, to respect the life from conception. Whether in research, industry or development, no true progress can be made based on the negation, exploitation and destruction of humanity at the beginning of a human beings existence.
This initiative is consistent with the European law which recognizes the human dignity of unborn life. The Commission also recalled on April 9, it is in order to respect this dignity that it refuses to fund the destruction of embryos under its policy research and to fund or promote abortion.
Similarly, the Court of Justice of the European Union in the case Brüstle against Greenpeace (2011) stated that the human embryo exists from conception and it is endowed with human dignity, and concluded that we can't benefit from its destruction.
However, despite this recognition of the humanity and dignity of unborn life, the EU finances biotechnological practices involving the destruction of embryos. It also funds abortion in developing countries, including where it is forbidden, through organizations such as IPPF and MSI. (See the European Dignity Watch's 2012 report The Funding of Abortion through EU Development Aid).
In terms of principles, the Commission is faced with a double contradiction. It finances practices that European law judges contrary to human dignity, and supports, as actively as discreetly, policies of abortions in poor countries, in the name of a concept of development based on population control. The One of Us Initiative is a call to the EU to be consistent in its professed respect for human dignity.
It is these practices that the two million signatures of "One of Us" ask to stop.
This request is further justified in practice, because research on embryonic stem cells is surpassed by the induced pluripotent stem cells (IPS) discovered by Prof. Yamanaka, Nobel Prize in 2012. As a result, the private investments in embryonic stem cells research are collapsing (see for example the Charlotte Lozier Institute's Report, Maryland Joins the Trend for Ethical Stem Cell Research, October 2013).
Regarding abortion, its legalisation and promotion does not improve maternal health. On the contrary, even in industrialized countries, it is a causeof maternal mortality. Abortions, whether legal or not, in addition of killing a human being, carry serious physical and psychological health risks and contribute to maternal mortality. Countries that restrict abortion have lower maternal mortality rates than those who facilitate the access. In Europe, Polandand Irelandhave the lowest rates of maternal mortality. In Latin America, Chilehas a maternal death rate that is 30 times lower than in Guyanawhere abortion has been allowed without restriction since 1995. Similarly Nepal, which places no restriction on abortion, has the highest maternal mortality rate in Southeast Asia, while Sri Lanka, whose maternal death rate is 14 times lower than that of Nepal, has some of the most restrictive abortion laws in the world. After Chile banned abortion in 1989, its maternal mortality ratio declined significantly (see E. Koch et al. (2012) Women's Education Level, Maternal Health Facilities, Abortion Legislation and Maternal Deaths: A Natural Experiment in Chile from 1957 to 2007).
The vast majority of maternal deaths are due to a lack of basic health care. Although sometimes it is necessary to deliver a baby early to save the life of a mother, resulting in the premature birth of a baby that may not survive, it is never necessary to deliberately kill a baby to save the life of a mother. Most maternal deaths can be prevented with adequate nutrition, skilled birth attendants and basic care before, during and after childbirth. The effort to reduce maternal mortality and morbidity should not use limited resources to legalize, promote or expand access to abortion.
Initiative "One of Us" also places the European Commission before a democratic challenge: respecting participatory democracy by sharing the power of initiative.
The Initiative mechanism aims to make EU citizens' participate to democracy, and to strengthen its democratic legitimacy. It is vital for the credibility of the European institutions that the expectations for this instrument are not disappointed.
The One of Us legislative proposal in terms of both form and content has already been validated by the European Commission. No practical obstacle or background can justify a refusal of the Commission to include this proposal in the European legislative process.
Indeed, it is no longer to the Commission to assess the political expediency of a Citizen Initiative since it is demonstrated by its popular support. It is only to the Commission to consider the success of the initiative and to submit it to the next Parliament and Council in charge of the legislative powers in the EU. It is for them to discuss and vote on the request for One of Us.
A refusal by the Commission would be arbitrary and would ruin the credibility of the citizen initiative mechanism, and it would further weaken the democratic legitimacy of the European institutions.
Conversely, if the Commission respects the spirit of the Treaty and forward the Initiative to the Parliament and the Council, it will be a real step forward for European democracy and an opportunity for Europe to become more aware of the humanity of all human life from conception, and of the respect it deserves. An essential double progress.
Posted on | April 28, 2014 by Rebecca Oas, Ph.D
From April 23-25, a meeting was held in Stockholm, Sweden as part of the 20-year review of the Cairo Programme of Action.
Co-hosted by UNFPA, the European Parliamentary Forum on Population and Development*, and the Swedish Parliament, the "6th International Parliamentarians' Conference on the Implementation of the ICPD Programme of Action" concluded with the publication of the "Stockholm Statement of Commitment" and a "Declaration on Human Rights."
The actual contents of the "Stockholm Commitment" follows the usual template seen at Bali and The Hague – both of which are conveniently referenced within it – see point 7 below.  Essentially, it's nothing novel for the UNFPA and entirely too novel for the UN proper.  Among the things it includes that are outside the realm of agreed UN language are the (repeated) phrase "sexual and reproductive health and rights," "comprehensive sexuality education" for youth "at all levels," and references to sexual orientation and gender identity – which were the entire focus of the accompanying "Declaration on Human Rights" (PDF).
On the one hand, there's not much new to see here.  On the other, there's now yet another document floating around in search of resolutions to refer to it, which means one more thing UN delegates need to be aware of – the better to ignore it later.
The template followed by the Stockholm meeting has become very familiar to those following the ICPD beyond 2014 process:
1) UNFPA coordinates with co-sponsors to fund and arrange the meeting.
2) A group of of people are invited. They may be youth activists, parliamentarians, human rights experts, or whatever other demographic is the focus of the meeting.  Attendees are selected because they are a) already on board with the agenda UNFPA wishes to advance, or b) are considered to be potential recruits to the cause.
3) The meeting takes place over the course of a few days, during which like-minded people have the opportunity to network and form stronger coalitions and plan strategy.  Meanwhile, potential recruits are inundated with advocacy messages and social peer pressure.  Anyone not in agreement would find himself or herself in a definite minority.
4) A statement/declaration/commitment is issued at the conclusion of the meeting.  Generally, this is a summary document representing the views of the organizers, and is not a negotiated text, particularly as they are not binding and the attendees are not able to commit to anything on behalf of their entire governments anyway.  These outcome documents are generally packed full of references to other similar documents advancing the same position.
5) Attendees are encouraged to join their countries' respective delegations to the UN for special events like ECOSOC commissions (like the Commission on the Status of Women, the Commission on Population and Development, etc.)  They are encouraged to work from the talking points of the meeting in generating their statements and forming their negotiation positions.
6) Efforts are made to include references to the meeting's outcome text in official UN statements.  This is important, because the practical value of the meeting document is effectively zero plus whatever attention it receives in more meaningful places.
7) Part of the reason these UNFPA-sponsored outcome documents typically reference each other is so that if any of them gets referenced in a UN resolution or the negotiated text of a commission, the references it contains are, by extension, given a higher platform.  It's a bit like nesting dolls.
* This organization was a notable proponent of the infamous Estrela Report, ultimately rejected in the European Parliament.
Posted on | April 28, 2014 by J.C. von Krempach, J.D.
Two weeks after the organizers of the European Citizens' Initiative ONE OF US presented their petition in a hearing at the European Parliament all the expectations are now directed at the European Commission. The EU's executive body has until 28 May to issue a communication in which it will announce the steps it intends to take to follow up on the successful initiative.
The margin of appreciation for this decision is somewhat uncertain. The relevant legal provision is Article 10 of Regulation (EU) 211/2011 on the citizens' initiative, which provides as follows:
Article 10
Procedure for the examination of a citizens' initiative by the Commission

1. Where the Commission receives a citizens' initiative in accordance with Article 9 it shall:
(a) publish the citizens' initiative without delay in the register;
(b) receive the organisers at an appropriate level to allow them to explain in detail the matters raised by the citizens' initiative;
(c) within three months, set out in a communication its legal and political conclusions on the citizens' initiative, the action it intends to take, if any, and its reasons for taking or not taking that action.
On a superficial reading, this wording suggests that the Commission is completely free to decide whether or not it intends any action, and that the only obligation for it is to duly justify that decision.
Under a political perspective, however, any other decision than to formally launch a legislative procedure on the basis of the proposal that was submitted by the ONE OF US petition and endorsed by the validated signatures of more than 1.7 million citizens would be a disaster for the EU's democratic credibility: who would bother to collect 1 million signatures for a citizen's initiative if that initiative can be blocked by a simple decision of an unelected bureaucracy? The conclusion that one would have to be drawn is that the European Citizens' Initiative (ECI), which was introduced by the Lisbon Treaty in order to even out the EU's notorious "democracy deficit", is in fact an empty shell: to get a legislative procedure going, it is necessary to pick up the phone and give a call to the right people in the right department of the EU bureaucracy – but not to collect signatures from the people out there…
In other words, a failure to provide for an appropriate follow-up for ONE OF US would not only jeopardize this particular petition, but the institution of the ECI as a whole. The idea of participatory democracy in the EU would be dead only two years after it was born.
Already the Commission's reaction with regard to "Right2water", the first ECI that successfully gathered more than 1 million signatures, has raised some criticism. However, the Commission did not do nothing: for example, it exempted drinking water from the scope of the new EU Directive on Concessions – a somewhat stupid and populist move, but apparently in keeping with the initiative's programmatic outlook. The Commission's failure to propose new legislation that would define access to drinking water as a human right is simply due to the fact that it has no competence to propose new human rights – and its true failure apparently was to not have explained this to the organizers at the time when the "Right2water" initiative was registered.
In the case of ONE OF US, however, the situation is very different. The initiative includes a full-fledged legislative proposal that was submitted to, and duly examined by, the Commission at the time when the initiative was registered – and there is not the slightest trace of any doubt that this proposal might fall outside the EU's competences. The Commission therefore has no legal arguments that would allow it to say that it cannot launch a legislative procedure on the basis of that proposal; a failure to do so would simply mean that the Commission politically disagrees with the proposal and therefore decides to block it before it can be discussed by the European Parliament and the Council, the EU's two legislative bodies. But that would turn the ECI into a patent absurdity – it would in fact mean that citizens should not launch any petitions for which they do not have the Commission's political support. But that would then raise the question: what is the point of it all? If I have the Commission's support for the legislation I want to propose, why would I bother to waste time and money with collecting signatures?
What is at stake here is thus not merely the fate of the ONE OF US initiative, but the deontology of citizens' initiatives in general. A Commission decision to provide no follow-up for ONE OF US would be deontologically wrong.
However, bad habits can be very persistent. That is not only true with regard to the European Commission, but with many political players in Brussels who are currently trying their best to shoot down the successful ECI before it becomes the object of a proper legislative procedure. The brazen attempts of certain MEPs to turn the hearing on ONE OF US into an event in which representatives of the EU institutions would have been allotted two thirds of the speaking time in order to lecture the representatives of the citizens' committee about their opinions on the subject matter of the petition are still in fresh memory. Even more absurdly, one MEP, Mr. Michael Cashman, even suggested that equal speaking time – and equal consideration – should have been given to representatives of the abortion and genetic-manipulation industry, just as if they, and not ONE OF US, had been endorsed by nearly 2 million citizens!
These absurdities have given but a foretaste of things to come. New attacks are being launched, in particular in the form of letters and public statements through which the abortion industry and its strategic allies seek to put pressure on the Commission to reject the ONE OF US petition. While the lobbies from which these interventions emanate pretend that these attacks are directed against ONE OF US alone, it is in fact democracy and transparency that they are attacking.
The arguments on which those attacks are based are as ridiculous as they are revelatory of the abortion lobby's hypocrisy and double standards, as well as of a fundamental disdain for democratic procedures.
For example, one of the main arguments that the abortion lobby uses against the ONE OF US petition is the allegation that the petition was launched by "religious" or "ultra-conservative" groups, who are lavishly funded by "US based foundations". This does not only not correspond to reality, but it betrays a problematic stance with regard to democracy, the implicit suggestion being that groups or persons not sharing the abortion lobby's ideological orientations should be excluded from participating in the political process. But in the end such arguments fall back upon those who use them: no only can groups such as IPPF or the Center for Reproductive Rights themselves with good reasons be described as "extremist" – but in fact those groups do not have any memberships, do not have a valid claim to represent anyone, and have never collected two million citizens' signatures for any of their positions, – but in fact they are themselves based in the US and completely dependent on the funds they receive from US-based foundations, such as the Bill and Melinda Gates Foundation, the Hewlett Foundation, the Packard Foundation, or George Soros' Open Society Foundation. In other words, to those who know the abortion lobby is just once more exhibiting an amount of hypocrisy that makes Moliere(s Tartuffe look like a shining example of sincerity.
But even worse than the abortion lobby, of which nobody has ever expected that it knows the rules of fair play, is the way in which the government of one EU Member State has documented its utter disrespect, if not ignorance, of democratic rules.
This Member State is the United Kingdom. As the website EurActiv reports, the British government has issued a confidential briefing note to "EU lawmakers" in which it intimates that the ONE OF US petition should be rejected. It is not clear from the report to whom this note was addressed – but there is every reason to believe that the addressee is the European Commission and that the UK government is pressuring the Commission to abort the citizens' initiative before it takes on the form of a formal legislative procedure. In other words, it appears as if the UK government wanted the Commission to abuse its executive powers.
It is of course no surprise that the UK should oppose ONE OF US. After all, Britain is the Member State that is likely to draw the greatest benefits from the current legal situation, given that it has the lowest ethical standards in the entire EU with regard to both abortion and stem-cell research. Britain is not only the country that recently made headlines with the creative use of aborted embryos (not only as a raw material for research, but even as … solid fuel to heat public buildings!), but it also is the only country in the world where the creation in vitro of man-animal-"chimaeras" (i.e. of "mixed" creatures with human and animal genes) is legal. This is precisely one of the examples of research projects that, being legal in only one of 28 Member States could nevertheless be funded under the rules of the EU's framework research programme "Horizon 2020″. Don't be mislead: if the Commission says that such research projects haven't been funded under the EU framework in the past, this doesn't mean that they couldn't be funded in the future if the "ethical standards" remain the same as they are now.
In the EU, it pays off to be the country with the lowest ethical standards – and the UK is that country. Being blind for ethical implications makes a country attractive for investment – not only in the financial services sector (where the UK has for many yearst fiercely opposed all attempts to impose some minimum regulation that would have prevented the abuses that have led to the current financial crisis), but also in the area of bio-genetic research, where Britain is very eager to establish itself as a "world leader". This is why the UK is opposing ONE OF US.
But the British government's briefing note, besides confirming the country's interest in keeping ethical standards as low as possible, also reveals a glaring lack of understanding for democratic principles. Rather than asking the Commission, which is a purely executive body, to misuse its power in order to block Europe's biggest citizens' initiative so far, the UK should wait for the initiative to be discussed (as a result of the Commission's launching a legislative procedure on the basis of the ONE OF US petition) in Council: this, and this alone, would be the appropriate place for the British government to raise its voice and vote against the proposal. But apparently the UK, for fear of being outvoted, does not want the initiative to advance that far… in a certain sense, this case is quite illustrative for one of the main reasons why citizens are so sceptical about the EU.
Of course, this raises also some further questions. For example, it might be asked whether, if the Commission did – albeit unwillingly – launch a formal legislative procedure on the basis of the successful ONE OF US proposal as a response to the successful ECI, the question arises whether the Commission is itself best placed to promote that legislative proposal throughout the procedure in the Parliament and the Council. It is hardly likely that a legislative proposal can be successfully defended if those tasked to defend it are themselves not convinced. In actual fact therefore, the representatives of the successful citizen's initiative should be given equal standing to that of the Commission, or even replace the Commission, for the purposes of the legislative procedure – otherwise the ECI is destined to remain an empty promise.
Arguably, one might even go further. If the EU is really willing to become more democratic, it should
• abolish the existing restrictions with regard to the possible content of an ECI, and thus allow citizens to make proposals that would involve modifications of the EU's primary law (i.e., the Treaties, or the Fundamental Rights Charter), and
• modify the rules governing the ECI in the sense that a successful ECI must compulsorily be made the subject of a binding Europe-wide referendum.
In this way, it would for the first time become possible for EU citizens to have a real say on European affairs, i.e., to change EU law despite the obstruction of the EU bureaucracy. This is the procedure that makes Switzerland  the most successful democratic system in the world – both politically and democratically.
But for the EU, this would probably be asking too much. If the tug-o'-war around ONE OF US evidences one thing, it is that we are governed by a political caste that wants to be left alone by real citizens.
Posted on | April 25, 2014 by Stefano Gennarini, J.D.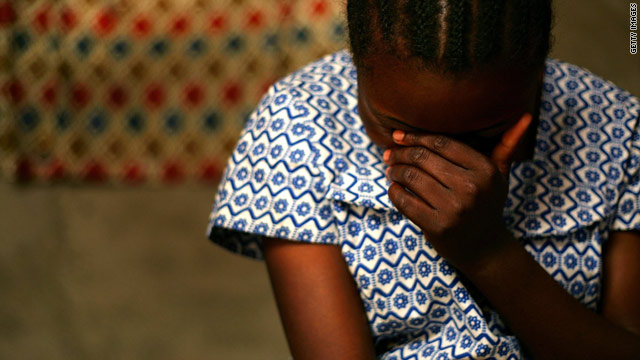 Countries from Europe are now openly pushing for abortion as a right under the Geneva convention for victims of rape in situations of conflict.
Are they listening to the victims of rape or are they just caving to the incessant clamor for abortion from abortion groups? Humanitarian groups, for their part, are not pushing for abortion as a necessary measure in situations of war. It is abortion activists and politicians that promote abortion who want abortion to be recognized as a right under the Geneva convention.
Is this about helping victims of rape or is it about helping the bottom line of abortion groups?
The latest report of the Secretary General seems to have toned down the push for abortion in situations of war.
8. Similarly, the issues of pregnancy as a result of sexual violence and of the plight of children born of rape require further research and information as a basis for response (emphasis added). In situations where conflict-related sexual violence takes the form of campaigns of forced pregnancy, and where abortion services are illegal, unsafe abortion practices may put the lives of survivors at greater risk.
Last year, the Secretary General actually called for abortion as a remedy for rape victims in situations of war. This year he backtracked to the oft cited truism that illegal abortions are unsafe. To be more truthful he should have noted that in conflict situations, where health infrastructure is likely to be inexistent and essential medicines are difficult to access, both legal and illegal abortions are unsafe, and injure women or even result in their death.
Notably, the report recognizes that more research is required to determine the right response. A 2011 UN report detailing what survivors of rape have requested did not mention sexual and reproductive health services, and certainly not abortion. Victims of rape who became pregnant  as result of the violence never said they would have preferred that their children had not been born. In fact, women expressed a need for health, education, acceptance and other services for both themselves and their children conceived in rape.
A UK declaration that has garnered support from over 140 countries in the past year appears to be a step in the right direction. It ignores entirely the claims of abortion groups that abortion as a right under the Geneva Convention.
Posted on | April 23, 2014 by Wendy Wright
Uganda will host a conference this fall to create a plan to combat child sacrifice. Attacks have risen recently as the country's economy is booming. People are hiring experienced [witch] doctors to kill children, believing it will bring health and wealth.
Sound familiar? It's terribly close to the claim that abortion will improve women's health and prospects for the future.
Here's a BBC article on the horrific practice:
Where child sacrifice is a business

By Chris Rogers BBC News, Kampala

A BBC undercover reporter is told: "We can bury the child alive on your construction site"

The villages and farming communities that surround Uganda's capital, Kampala, are gripped by fear.

Schoolchildren are closely watched by teachers and parents as they make their way home from school. In playgrounds and on the roadside are posters warning of the danger of abduction by witch doctors for the purpose of child sacrifice.

The ritual, which some believe brings wealth and good health, was almost unheard of in the country until about three years ago, but it has re-emerged, seemingly alongside a boom in the country's economy.

Stephen's decapitated body was found in a field
The mutilated bodies of children have been discovered at roadsides, the victims of an apparently growing belief in the power of human sacrifice.

'Sacrifice business'
Many believe that members of the country's new elite are paying witch doctors vast sums of money for the sacrifices in a bid to increase their wealth.

At the Kyampisi Childcare Ministries church, Pastor Peter Sewakiryanga is teaching local children a song called Heal Our Land, End Child Sacrifice.

To hear dozens of young voices singing such shocking words epitomises how ritual murder has become part of everyday life here.

"Child sacrifice has risen because people have become lovers of money. They want to get richer," the pastor says.

"They have a belief that when you sacrifice a child you get wealth, and there are people who are willing to buy these children for a price. So they have become a commodity of exchange, child sacrifice has become a commercial business."

The pastor and his parishioners are lobbying the government to regulate witch doctors and improve police resources to investigate these crimes.

Continue reading the main story
"Start Quote

Sometimes, they accuse us of these things because we make no arrests, but we are limited."

Commissioner Bignoa Moses Anti-Human Sacrifice Task Force
According to official police figures, there was one case of child sacrifice in 2006; in 2008 the police say they investigated 25 alleged ritual murders, and in 2009, another 29.

The Anti-Human Sacrifice Police Task Force, launched in response to the growing numbers, says the ritual murder rate has slowed, citing a figure of 38 cases since 2006.

Pastor Sewakiryanga disputes the police numbers, and says there are more victims from his parish than official statistics for the entire country.

The work of the police task force has been strongly criticised by the UK-based charity, Jubilee Campaign.

It says in a report that the true number of cases is in the hundreds, and claims more than 900 cases have yet to be investigated by the police because of corruption and a lack of resources.

'Quiet money'
Allan was left for dead after a vicious attack
Tepenensi led me to a field near her home where she found the body of her six-year-old grandson Stephen, dumped in the reeds. She trembled as she pointed out the spot where she found his decapitated body; he had been missing for 24 hours.

Clutching the only photo she has of her grandson, Tepenensi sobbed as she explained that although the local witch doctor had admitted to sacrificing Stephen, the police were reluctant to pursue the case.

"They offered me money to keep quiet," she says. "I refused the offer."

No-one from the Ugandan government agreed to do an interview. The police deny inaction and corruption.

The head of the Anti-Human Sacrifice Police Task Force, Commissioner Bignoa Moses, says the police are doing all they can to tackle the problem.

"Sometimes, they accuse us of these things because we make no arrests, but we are limited. If we get information that someone is involved in criminal activities like human sacrifice, we shall go and investigate, and if it can be proven we will take him to court, but sometimes the cases are not proven."

Boy castrated
At Kampala main hospital, consultant neurosurgeon Michael Muhumuza shows me the X-rays of the horrific injuries suffered by nine-year-old Allan.

They reveal missing bone from his skull and damage to a part of his brain after a machete sliced through Allan's head and neck in an attempt to behead him; he was castrated by the witch doctor. It was a month before Allan woke from a coma after being dumped near his village home.

Allan was able to identify his attackers, including a man called Awali. But the police say Allan's eyewitness account is unreliable.

Some children are cut to collect blood for rituals
Local people told us that Awali continues to be involved with child sacrifice.

For our own inquiries, we posed as local businessmen and asked around for a witch doctor that could bring prosperity to our local construction company. We were soon introduced to Awali. He led us into a courtyard behind his home, and as if to welcome us he and his helpers wrestled a goat to the ground and slit its throat.

"This animal has been sacrificed to bring luck to us all," Awali explained. He then demanded a fee of $390 (£250) for the ritual and asked us to return in a few days.

At our next meeting, Awali invited us into his shrine, which is traditionally built from mud bricks with a straw roof. Inside, the floor is littered with herbs, face masks, rattles and a machete.

The witch doctor explained that this meeting was to discuss the most powerful spell – the sacrifice of a child.

"There are two ways of doing this," he said. "We can bury the child alive on your construction site, or we cut them in different places and put their blood in a bottle of spiritual medicine."

Awali grabbed his throat. "If it's a male, the whole head is cut off and his genitals. We will dig a hole at your construction site, and also bury the feet and the hands and put them all together in the hole."

The attacks have created a climate of fear
Awali boasted he had sacrificed children many times before and knew what he was doing. After this meeting, we withdrew from the negotiations.

We handed our notes to the police. Awali is still a free man.

'No voice'
Allan's father, Semwanga, has sold his home to pay for Allan's medical treatment, and moved to the slums near the capital.

Sitting on the steps of their makeshift house, built from corrugated sheets of metal, I showed the footage of our meeting with the witch doctor to Allan on my laptop. He pointed to the screen and shouted "Awali!" confirming he is the man who attacked him.

Pastor Sewakiryanga says without the full force of the law, there is little that can be done to protect Uganda's children from the belief in the power of human sacrifice.

"The children do not have voices, their voices have been silenced by the law and the police not acting, and the people who read the newspapers do nothing, so we have to make a stand and do whatever it takes to stamp out this evil, we can only pray that the government will listen."
Posted on | April 22, 2014 by Grégor Puppinck, Ph.D
Text of the introductory presentation of the European Citizens' Initiative "One of Us" at the European Parliament, Brussels, 10 April 2014
By Grégor Puppinck, representative of the ECI
"Today I have the honour of addressing you as a representative of the organising committee of the European Citizens' Initiative "One of us" which to date is the Citizens' Initiative which has collected the largest number of signatures across Europe.
The Citizens' Initiative "One of Us" has collected almost two million signatures, which makes it the largest Initiative to date and the biggest petition in the history of the European institutions.
Our proposals are within the competences of the European Union and they are in line with European law and fundamental rights. This has already been verified and certified by the European Commission during the examination prior to the official registration of the Initiative.
The Citizens' Initiative "One of Us" has therefore fulfilled all the necessary conditions in order for it to be the subject of a legislative proposal that will be discussed following the elections by the next Parliament and the Council.
The purpose of today's hearing is not to try and anticipate the debate that will take place on the basis of our legislative proposal. The idea is to give us, who represent almost two million citizens, the opportunity to explain our proposal in detail.
Our proposal is simple and clear. It is based on the European experience. Furthermore it is fair and beneficial.
Out of respect for life and the dignity of every human being, we call for the inclusion in European regulation of an ethical clause that explicitly excludes from EU funding any activity which destroys, or involves the destruction of, human life. This ethical clause of general application would apply in particular to the funding of biotechnological practices which involve the destruction of human embryos and the funding of abortions in the context of developmental aid.
Thus, the Initiative asks that the following principle would be introduced into European law:
"No European Union funds should be attributed to activities which destroy human embryos or which involve their destruction"
Why?
The reason is that every human embryo is one of us.
This is the message of two million European citizens which we have the honour and responsibility of bringing before this Assembly today.
Like any truth, this message is difficult to hear as it goes against our selfishness.
The power to eliminate unwanted children, to exploit human embryos for industrial purposes, to limit population growth in poor countries and to impose our lifestyles on them: these are the powers which we call upon you to renounce out of respect for human beings who have barely been conceived and are in gestation.
Yes, our Initiative is fundamentally opposed to everything that destroys human beings. Our Initiative is a public statement of the consciences of millions of European citizens who recognise the humanity and individuality of every human being from conception.
We know that many people and organisations that are represented here are fundamentally and violently opposed to this testimony. We know very well that these organisations which promote abortion and unethical research on human embryos are, by all appearances, much more powerful than we are. Who do they represent? Strong financial interests, transnational lobbyists defending minority interests which have become very powerful in the last twenty years.
Next to them, we are nothing: we have no money, no power. And yet, we persist. This initiative was supported by a huge number of volunteers; and has received the support of a huge number of European citizens, larger than has ever united behind any other European petition. In this group of people, there are only volunteers: no one acts because of personal or financial interest. We have all decided to act because we have attentively listened to the voice of our consciences, which have told us that the life of every individual begins at conception and that consequently every human embryo is already a person and deserves respect.
The fundamental reason for this respect is simple: a human being is more than a thing or an animal. Every human being has a conscience that allows them to understand that which is true and good; and it is by virtue of this conscience that we call upon you to ensure that no European Union funds should be attributed to activities which destroy human embryos or which require their destruction.
To hold otherwise would be to believe that a human being is nothing more than an animal.
We call upon the European institutions to give greater respect to the human being.
Two million Europeans call upon the European institutions to raise the level of their values, to grow in humanity, to expand their consciences to recognise the humanity of all human life from conception.
This progress requires the awareness that a real human being exists before birth and from conception. As a human being, it is the holder of natural and inalienable rights and deserves greater protection from society because of its vulnerability.
Today, we can no longer hide behind our ignorance in order to justify the destruction of human embryos and foetuses. Today we know. Science itself teaches us that every individual life is an uninterrupted continuum from conception to death. We know that from conception a human being is fully formed with all of its individual and unique characteristics.
The destruction of embryos and the establishment of public policies to that effect shall never be accepted. These policies will always be condemned by the millions of people who listen to the voice of their consciences.
In fact, and the success of this Initiative is the expression of this, citizens are becoming increasingly aware of the respect which every human life deserves. For several years we have witnessed an awakening of awareness in this regard. Look at the recent legislative developments in several European and American countries.
Europe, which wishes to be based on a foundation of values – especially in the area of human life and dignity – could be an example of this progress. This is what we ask of you. And this request is not unattainable; it is even very reasonable, but it implies not acting solely based on short-term financial interests.
The respect due to life and the dignity of every human life from conception is also largely recognised in European and international law. European regulation which prohibits the funding of the destruction of the embryo in the course of research and the directive on biotechnology which forbids the creation of patents for practices which imply the destruction of embryos, are founded on the recognition of human dignity within every human embryo.
There is also the application of the Oviedo Convention on biotechnology. The Parliamentary Assembly of the Council of Europe has also clearly affirmed "the rights of every child to life from the moment of conception" and that "human embryos and foetuses must be treated in all circumstances with the respect due to human dignity"
We are calling on the European institutions to be coherent and to draw the necessary conclusions from the idea of the humanity of every individual life from conception.
Thus, that which the signatories of this Initiative call for is not simply based on a fundamental moral question – the respect of life and of human dignity – but also on scientific, social and legal justifications. Scientific justifications show us that research on embryonic stem cells is largely outdated. Social justifications show us that the practice of abortion does not contribute to the development or the improvement of maternal health. Legal justifications show us that the actions of the European Union are incoherent from an ethical point of view.
It took centuries for humanity to put an end to slavery, for us to recognise all human beings as our equals; in order for us to recognise that the foreigner or the "savage" is "one of us". Yet, at that time, political, economic and financial interests were opposed to the recognition of the humanity and equal rights of slaves. Today, we face a similar situation. We hear the same utilitarian arguments which invoke the importance for the economy of the ability to exploit and eliminate these human beings who are not truly human, and in any case, not equal to us.
Finally, even from an economic point of view, the abolition of slavery proved beneficial as it led to the mechanisation of agriculture. Similarly, evidence suggests that if we were to give up non-ethical research on human embryos this would be beneficial to the progress of science as it would promote other avenues of research inducible adult stem cells iPS. Since the discovery of these iPS cells, private financial investments for embryonic cells have literally collapsed. It is therefore not only unethical but also contrary to scientific developments that the European Union continues to support these practices.
It is well known that today the principal interest in the use of embryonic stem cells is neither scientific nor therapeutic, but economic: they allow the pharmaceutical industry to test future medications on a large scale, at a lower financial cost that through the use of IPS cells or animals.
In any case, it would be a great step forward for humanity if Europe, rather than financing and encouraging the practice of abortion en masse, committed to a true development policy which would fight against the causes of maternal mortality and abortion. It is not by financing abortion that Europe will improve women's health. Quite the contrary.
If Europe wishes to improve maternal health in poor countries we should be improving medical infrastructure, the training of medical staff, hygiene and transport links. It is their deficiency that causes maternal mortality. It is not by making access to abortion a priority that we improve maternal health. Quite the contrary, abortion – even in industrialised countries – is a major cause of maternal mortality. The proof is that countries which severely restrict abortions are precisely those with the lowest levels of maternal mortality. The examples of Chile, Ireland and Poland are proof of this. The maternal mortality rate is much higher in the U.S. than in Poland.
Under the guise of the fight against maternal mortality, the purpose of the policies on sexual and reproductive health is to fundamentally change the societies of developing countries by reducing their birth rate. It is nothing more or less than the export to poor countries of the so-called "Western social model" which involves contraception and abortion as its major tenets.
But this policy results in the breakdown of the family, which is the very basis of society. Through colonialism, the West has already partially destroyed the social balance of these peoples. Does Europe want to be guilty of destructive neocolonialism? Is that the European idea of development?
Again, we are calling upon the European institutions to do better by refusing to finance and promote abortion, and by committing to an aid policy which would allow the type of development that respects these societies, life and mankind.
Whether in research, industry or development, no true progress can be made based on the negation, exploitation and destruction of humanity at the beginning of a human beings existence.
Posted on | April 22, 2014 by Stefano Gennarini, J.D.
C-FAM worked with Family Research Council and the American Association of Pro-Life Obstetricians and Gynecologists on a statement delivered during the 47th Session of the Commission on Population and Development by C-FAM's Wendy Wright. You can watch the statement on the UN's webcast 30min into the meeting. The UN press office had an excellent summary of the statement:
WENDY WRIGHT, Family Research Council, said the world could not be deceived by those who said that changing abortion laws would improve maternal health. Abortion was estimated to account for less than 15 per cent of maternal deaths. Abortion-related deaths would decrease proportionately with other causes of maternal death if the right improvements to health care were made, regardless of the legal status of abortion. Legalizing abortion did not improve maternal health. It only made it safe for the abortionist, not for the mother and her unborn child. Ireland and Chile were world leaders in maternal health, with lower maternal mortality rates than the United States and other wealthy countries, despite having highly restrictive abortion laws. Legalizing abortion actually endangered the lives of women by exposing them to health risks they would not encounter if they were to carry their pregnancies to term.
Posted on | April 16, 2014 by Wendy Wright
In Nigeria, gunmen kidnapped more than 100 schoolgirls and torched the surrounding town on Tuesday. A day before, a deadly blast killed 71 people. A day later, 18 people were killed in another attack.
Meanwhile, the U.S. State Department is laser-focused on . . . promoting homosexuality.
In 2011, former Secretary Hillary Clinton and President Obama directed all federal agencies working abroad to protect and promote lesbian, gay, bisexual and transgender persons.
To give an example how this shakes out, within hours of an arrest – and release the same day – in Uganda of an employee of a US-funded clinic for alleged "unethical research" and "recruiting homosexuals," the State Department released a statement. This "heightens our concern" for the safety of LGBT individuals.
And the U.S. suspended operations of the entire health clinic.
Patients and health providers were not at risk by it being open. Instead, shutting down the clinic endangered patients.
This message sounds like, "Nice clinic. Be a shame if anything happened to it."
Going by the Obama administration's own statements and actions, LGBT rights is more than a priority. As delegates at the UN tell us, it is an obsession.
Girls who will be used as sex slaves for terrorists do not rank as high. Neither do Christians and other innocents slaughtered by the thousands in Syria and Nigeria.
None else get the full attention of every U.S. agency working abroad.
Endangering other people — literally holding their health and lives hostage — is wrong-headed. But thousands of innocent people who are being tortured, jailed, attacked for their religious beliefs deserve some attention and action.
This is not equality.
Posted on | April 15, 2014 by Stefano Gennarini, J.D.
Ross Douthat argued a few weeks back that he does not think conservatives are in for persecution in the future, only a loss of position or influence in society. When I read his column my gut instinct told me that forcing Christians and other social conservatives out of the public life of a country is a form of persecution, whether or not you call it that. But then I thought that Ross Douthat might be right. Assuming that the liberals do run away with the future of this country, perhaps it won't be the case that Christians will be fed to the lions as in roman times, and I gave Douthat the benefit of the doubt. But the comments to one of his latest columns in the NY Times website are a further sign that a full fledged persecution may not be that far around the corner if liberals are allowed to keep control of our government and institutions for much longer.
Posted on | April 12, 2014 by J.C. von Krempach, J.D.
Unfortunately, due to other obligations, I did not have the possibility to be present at the hearing. What I write here is what I have seen on the complete webstream of the meeting, as well as of interviews with those who had themselves been present.
While, after having read the draft agenda that was handed down by the European Parliament's administration on Wednesday afternoon, we had all reasons to fear a disaster, the hearing was a great and unique moment in the Parliament's history. Fighting bravely back against a brazen attempt of a small but powerful clique of politicians to hijack and pervert the event, the representatives of the "One of Us" citizens' committee gave a veritable showdown to their opponents both within the Parliament itself and the European Commission. Instead of lecturing the citizens, the institutions were forced to listen. And for those who listened carefully, this meeting must have brought a lot of insight.
But disaster was close. We have already commented on the brazen attempt of some MEPs with close links to the well–funded abortion industry to reserve two-thirds of the speaking time in the hearing for themselves, so that it would be their radical and obscurantist ideas, rather than those promoted by the citizens' initiative, that would receive a hearing. The citizens' committee was left with no other choice than to threaten a boycott of the hearing, and it was only due to this credible threat of what – just one month before the elections – might have been the biggest possible PR-disaster in the EU's entire history, that the agenda of the hearing was adjusted in extremis.
The most important change in the agenda was that more speaking time was allotted to the citizens' committee, and that the committee's lead representative, our blog author Grégor Puppinck, was allowed to intervene as the first speaker, thereby forestalling possible attempts of hostile MEPs to misrepresent the content of the petition. The number of MEPs with reserved speaking slots was also reduced. However, it was apparently not possible to remove from the speakers' list Françoise Castex and Michael Cashman, who already prior to the hearing had signed up to a highly inappropriate and denigratory statement sponsored by the abortion lobby, in which the citizens' initiative was denounced as "open threat against women's rights and against the basic human's right to live in dignity". Ms. Castex was even given assigned the task of presiding over the last part of the hearing, a role she fulfilled rather disgracefully.
Credit must, by contrast, be given to the Spanish MEP Teresa Riera Madurell, who despite her clearly critical stance towards the initiative presided over the first part of the meeting with fairness and serenity, and whose charm and politeness did a lot to overcome the tensions prior to the hearing.
A video of the hearing is available at YouTube.
Grégor Puppinck made a formidable start, telling the audience that organizer's committee did not consider this hearing to be the end of its venture, but that there was now a clear expectation for the Commission to launch a regular legislative procedure on the basis of the proposal that had been endorsed by nearly 1.9 million citizens: "Our proposals are within the competences of the European Union", he said, "and they are in line with European law and fundamental rights.  This has already been verified and certified by the European Commission during the examination prior to the official registration of the Initiative. (…) Our proposal is simple and clear.  It is based on the European experience.  Furthermore it is fair and beneficial." The Commission, he pointed out, was now under an obligation to move this proposal forward if it did not want to jeopardize the credibility of the European Citizens' Initiative as an instrument of participatory democracy.
This set the tone, and Puppinck remained the dominant figure throughout the rest of the meeting, exhibiting spirit, good humour, and flamboyant rhetoric, rebutting with the greatest ease whatever attacks the MEPs opposing the initiative would throw at him. He was assisted in this task by the Italian lawyer Filippo Vari, who brilliantly exposed the total inadequacy of the ethical safeguard clauses in the EU's research program "Horizon 2020", and by Sophia Kuby, the Director of the Brussels-based NGO "European Dignity Watch", who briefly summarized a comprehensive report by her organization on the funding of abortions through EU Development Aid funds.
After having used all their elbow to secure places on the panels of the hearing, the initiative's opponents had surprisingly little to offer both in terms of arguments and rhetoric. Their contributions consisted in shrill ad hominem attacks and completely unfounded suppositions about the initiative's financing. On the rare occasions in which they actually attempted to engage with the petition's content, their arguments remained feeble and unconvincing. The absolute nadir was reached when Michael Cashman claimed that the Cairo ICPD 1994 constituted an international obligation for the EU to continue funding abortion in developing countries (in fact, as Ms. Kuby compellingly exposed, the ICPD is neither legally binding, nor does it contain such an obligation), or when he sought to demonstrate the necessity of legalising abortion by comparing the maternal mortality of African and Latin American countries with those of the EU. (In fact, maternal mortality depends on a great quantity of different causes, so that Mr. Cashman's comparison makes little or no sense. He should instead have compared like with like. For example, he might have searched for data somewhat closer to home, comparing the incidence of maternal deaths in Ireland and the UK. Had he done so, he would have discovered that the latest available WHO statistics report that in  2010 in Ireland there were 6 cases of maternal mortality for each 100.000 lifebirths, whereas in the UK there were 12. If liberal abortion laws have an effect on maternal mortality, it must be that they significantly increase the risk. But ideologues like Mr. Cahman will always remain blind to facts that don't fit to their beliefs.)
In the end, one must actually be grateful for Mr. Cashman, Ms. Castex, and other outspoken opponents of the initiative, for having participated in this hearing. Each of their interventions provided further proof for both the weakness of their reasoning and their unwillingness to engage in an open and fair debate. This culminated in Ms. Castex' closing statement, in which she made a last-ditch effort to discredit the petition by grossly misrepresenting its scope and purpose. This viciously unfair move by someone who was supposed to act as a fair chairperson provoked loud jeers and catcalls from the audience that did not end until Ms. Castex had left the room. It is regrettable that the hearing did not end on a friendlier tone, but in this case the angry reactions of the audience were fully justified.
A regrettable unwillingness to engage with what was said by the citizens' committee was also apparent in the representatives of the European Commission. The Director General for Research Policy, Robert-Jan Smits, astonished the audience by apodictically asserting that the Commission had put in place rigorous ethical standards for the research projects it funded, without making even making the an attempt to engage with the detailed analysis that had been provided by the representative of the citizens' committee, Mr. Vari, on why those standards are completely inadequate. It was as if he had simply not been listening to the presentation. Very much in the same vein, Commissioner Andris Piebalgs did not find it worthwhile to clarify whether the use of EU funds to finance abortion in developing countries happened with, or without, the Commission's consent and approval, and, if the latter, what he intended to do in order to put a halt to such misuse of taxpayers' money. His silence was truly agonizing, in particular after having listened to Ms. Kuby's explanations on the gruesome details of the abortions procured by organizations such as IPPF and Marie Stopes, each of which receive generous financial support from the European Commission. Markus Cornaro, Deputy Director General of DG Development, made a rather non-committal statement about the Commission's intentions to follow-up on the hearing. He asserted that only around 0.5 percent of the EU's development aid funding was spent on "potentially dubious" activities such as those mentioned in Ms. Kuby's intervention. (If that is so, then one may suppose it must be no big deal for the Commission to put a halt to stop funding those "potentially dubious" programs, and instead spend the money on less dubious activities – and one wonders which reasons might prevent the Commission from doing so.) But at the same time he seemed rather unsure whether the Commission really had full control of what the money it gave to partners like IPPF and Marie Stopes was actually used for.
The closing statement of Grégor Puppinck deserves to be reproduced in full:
We have not only come to testify. The Citizen's Initiative "One of Us" does not end today. On the contrary, today is the beginning of the legislative process of shared initiative.

Our initiative holds the EU institutions not only to their moral responsibility, but also to their democratic responsibility.

The European Citizens' Initiative mechanism was created in order to share the European legislative initiative with European citizens. This instrument aims to open the EU to citizens' participation, and strengthen its democratic legitimacy the weakness of which was so heavily felt for so many years. It is now vital for the credibility of the European institutions that the expectations and hopes that are related to this proposal are not disappointed.

The "One of Us" Initiative is not only the one that has attracted the most support across Europe and is the most representative, but it is also the first to date to contain a specific legislative proposal that concretely specifies the changes we would like to see made to European Union legislation.

During the official registration of the Initiative, the legislative proposal was subject to prior review by the Commission which has verified and certified that it fully complies with the fundamental rights and basic values of the primary law of the European Union.

In addition, this proposal is simple and realistic and will not incur expenses for the EU budget. There are therefore neither practical obstacles nor substantive considerations which could justify a Commission decision not to launch a legislative procedure based on the content of our Initiative. We therefore expect the European Commission to introduce our legislative proposal and submit it for consideration by the Parliament and the Council, with some purely technical modifications which may be necessary, but which do not affect the substance of this proposal.

The political desirability of the legislative proposal is demonstrated by the popular support of two million people, and it is not for the Commission to decide on this point at this stage of the proceedings. The Commission does not consider the political desirability of a Citizens' Initiative: it is the people directly who do, since more than one million citizens support the Initiative.

It is very clear that the purpose of Article 11 of the TEU is to give citizens the initiative of legislative procedures such as this one, without it being possible for it to be blocked in an arbitrary manner.

What would be the point of the mechanism of Citizens' Initiative if only the proposals that appeal to the European Commission had a chance to be introduced into the legislative process! What good would it do to gather more than one million signatures? The Citizens' Initiative mechanism would be useless.  Worse, it would be a caricature of participatory democracy, which would further reduce the popular legitimacy of the European institutions.

Because it is up to the next Parliament and the Council of the European Union which are vested with legislative powers, it is for them to discuss and vote on the legislative project proposed by the "One of Us" Initiative.

Be assured that we will never give up.
The Commission's communication with regard to a possible follow-up to the citizen's initiative is due to be published before 28 May.
Posted on | April 10, 2014 by Wendy Wright
Swarms of sexual and reproductive rights activists fill the UN this week. But that did not intimidate the Holy See from defending innocent lives from abortion. Here is their statement. (The webcast picked up hearty applause at the end.)
Statement by Msgr. Janusz Urbanczyk, Chargé d'Affaires a.i. Permanent Observer Mission of the Holy See to the United Nations
Commission on Population and Development 47th Session United Nations Headquarters, New York, 10 April 2014

Mr. Chairman,

My delegation takes this opportunity to express its best wishes to you and your Bureau for a productive session, and looks forward to working constructively with delegations as we assess the implementation of the Programme of Action of the International Conference on Population and Development.

According to the report of the Secretary General, no fewer than 80 countries now register a fertility rate below replacement level. These statistics should be a great cause for alarm, as expressed in another report of the Secretary General:

Old-age support ratios, defined as the number of working-age adults per older person in the population, are already low in most countries of the more developed regions and are expected to continue to fall in the coming decades, ensuring continued fiscal pressure on support systems for older people.

The unsustainable phenomenon of ageing populations can only be resolved by promoting family life and fertility.

Support systems for the ageing can only be sustained by a larger, not smaller, next generation, either by paying into a social security system, or by providing intergenerational family support directly.

Mr. Chairman,

My delegation wishes to express grave concern over a very proscriptive approach taken in the zero draft of the outcome document, towards the implementation of the ICPD. This approach seems to treat fertility and pregnancy as a disease which must either be prevented or managed via government or outside assistance. While this may well reflect the concerns of certain highly developed countries, on a universal scale it certainly skews the population and development realities for the most part of the developing countries of the world, for whom other issues take greater priority. My delegation is of the view that a more sensible approach should focus less on reducing fertility and more on programs and values which support integral human development,
namely: personal, social, and spiritual development. Access to education, economic opportunity, political stability, basic health care, and support for the family should serve as the key priorities for achieving such integral human development.

Mr. Chairman,

An issue of great international sensitivity is an insistent promotion of so-called sexual and reproductive "rights", almost to the exclusion of any other issue. This reflects an improper overtaking of the ICPD Programme of Action by efforts to promote the legalization and/or liberalization of abortion laws, whether by Member States or some UN Agencies, who openly promote laws providing for legal abortion.

However, the Programme of Action in no way promotes abortion, but expressly repudiates it as a mean of controlling families or the population. The ICPD denies that it creates any new rights in this regard. Such laws and policies remain the prerogative of individual Member States according to the Programme of Action. All States emphasized at Cairo that Governments should help women avoid recourse to abortion.

Pope Francis recently addressed this issue:

Among the vulnerable for whom the church wishes to care with particular love and concern are unborn children, the most defenseless and innocent among us. Nowadays efforts are made to deny them their human dignity and to do with them whatever one pleases, taking their lives and passing laws preventing anyone from standing in the way of this. … [T]he church cannot be expected to change her position on this question… It is not 'progressive' to try to resolve problems by eliminating a human life…

Mr. Chairman,

The Holy See continues to serve at the front-line addressing greater global poverty, human rights and development. Through its presence and emphasis on providing quality and affordable education, health care, access to food and respect for all human rights, the Holy See demonstrates that care and compassion for the poor, rather than focusing on fertility reduction, serves as a model for a truly human-centered approach to development.

Thank You Mr. Chairman

See OHCRH and UNAIDS, International Guidelines on HIV/AIDS and Human Rights, 2006 Consolidated Version, pg. 35:"Laws should also be enacted to ensure women's reproductive and sexual rights, … including safe and
legal abortion …", http://www.ohchr.org/Documents/Issues/HIV/ConsolidatedGuidelinesHIV.pdf

Pope Francis, Evangelii Gaudium, 213 & 214 See Pope Francis, Message to the World Council of Churches, 4 October 2013
Posted on | April 10, 2014 by Wendy Wright

Mozilla found business success by allowing people to innovate and collaborate openly. So it's decision to shun its new CEO — by all accounts a brilliant, respectful man — for supporting traditional marriage is alarming.
This Time Magazine op ed explains it well:
Mozilla's Culture War Is a Bad Model for Business
The decision to remove Mozilla CEO Brandon Eich is not good for anyone on any side of the culture war

Last week's forced resignation of Mozilla CEO Brandon Eich should have sent a shudder through gatherings all over the country. This shudder was felt, it's true, in gatherings of evangelical churches, Roman Catholic parishes, Orthodox Jewish synagogues. But this shudder should also have gone through corporate boardrooms, because it signals a dangerous trend of forced political uniformity, rather than tolerance, in corporate America. That's not good for anyone, on any side of the culture war.

At issue, of course, is Brandon Eich's 2008 donation of $1,000 to a campaign in support of Proposition 8, a California ballot measure to retain the definition of marriage in that state to the union of one man and one woman. Eich was hounded out of his job by activists who didn't simply disagree with Eich's view but who wouldn't tolerate any dissenting view in the company at all. The goal, it seems, wasn't dignity or justice, but enforced equality of thought.

As social conservatives, we, of course, were shocked by this development. Columnist Rod Dreher spoke of it as Portlandia's form of Sharia Law. But those on the traditional marriage side of the cultural divide weren't alone. Some pro-same-sex marriage thinkers, such as Jonathan Rauch and Andrew Sullivan, also dissented from this sort of Inquisition. "The whole episode disgusts me," Sullivan wrote. "If this is the gay rights movement today—hounding our opponents with a fanaticism more like the religious right than anyone else, then count me out."

Make no mistake, we support the rights of corporations to live up to their corporate values, even when we disagree with those values. We don't want the government interfering with Mozilla's right to make this decision. But we think the decision was a poor one, one that seeks to wield a nuclear option of silencing all dissent through endless campaigns of forced silence. We believe it's important for all of us to ask, how did Mozilla get to this point? And is this really where we want to go?

Mozilla executive chair Mitchell Baker wrote, in explaining the board's decision, "We know why people are hurt and angry, and they are right." Baker uses "people" here in an abstract and almost universalizing way. Who are these "people"? It's obviously not LGBT people in general because many of them, like Sullivan and Rauch, don't agree with these tactics.

And "people" here cannot refer to the overwhelming consensus of the American population because every poll indicates that, whatever cultural changes have happened, the population is still divided on the question of whether the definition of marriage should be revised to include same-sex couples.

The "people," it appears, who sparked this controversy, are critics on Twitter and a dating site, OKCupid, which recommended its users find another browser than Mozilla's Firefox. And Mozilla has received more backlash for removing Eich than for hiring him. The company tracks positive and negative comments, and the negative reaction to this is unprecedented.

We've seen this before in recent days, in the kerfuffle over A&E's suspension of Duck Dynasty reality show star Phil Robertson for quoting a Bible passage about sexual morality. The backlash to the suspension was so overwhelming that A&E rescinded it within days.

So how does this happen? How does a company get to the point where its first reaction to an unpopular opinion is to punish diversity of thought? We think it happens because the company becomes so culturally isolated that they no longer know that there, in fact, is diversity of thought on a given issue. The Twitter and Facebook outrage against Eich can seem to be the uniform "voice of the people," rather than one more debate in an ongoing controversy.

As evangelical Christians, we've heard, all our lives, our churches and ministries warn against a "Christian bubble," where we can be around fellow believers all the time to the point that we lose touch with what our unbelieving neighbors think, to the point that we lose any point of connection with them. That's easy to do, and not just in church circles.

There can be a "boardroom bubble," where belonging to a particular cultural group can give the blindness of thinking that "everyone" believes the way that you do. This can happen in Hollywood studios or in New York media empires or in Washington DC think tanks—and it can also happen in Silicon Valley tech companies.

Have American boardrooms become so insulated in their secularity, that they cannot even imagine why, for instance, Roman Catholics and evangelical Protestants and Orthodox Jews and Muslims and Latter-day Saints might hold sincere differences from the accepted wisdom of the corporate cocktail parties about what marriage is? If so, these companies will be out of touch with a significant segment of the population. But, more importantly, these companies can find themselves, as Mozilla did, turning their corporate mission into a scorched-earth culture war battlefield that will be good neither for business nor for civil society.

The answer, we believe, is to break out of the bubble. Don't silence disagreement, but see more conversation, not less, as a means of engagement. The Bible tells us that "in the multitude of counselors," there is wisdom (Prov. 11:14). We would think that successful business leaders—even those who wouldn't know how to find that passage in the Bible—would know that intuitively. But that multitude of counselors means engagement, not silencing. And it means real diversity, not just whatever makes sense to the diversity officer. If companies were to seek this sort of engagement, we might see fewer embarrassing episodes like Mozilla's in the years to come.

Dr. Russell Moore is President of the Ethics & Religious Liberty Commission of the Southern Baptist Convention. Penny Nance is CEO and President of Concerned Women for America.
Posted on | April 10, 2014 by J.C. von Krempach, J.D.
This letter was sent a few minutes ago by Gregor Puppinck, in his function of Representative of the Organizers' Committee of the European Citizens' Initiative "One of Us" to MEP Teresa Riera Madurell, the chairperson of today's parliamentary hearing.
« go back
—
keep looking »